AWAKEN THE LIGHT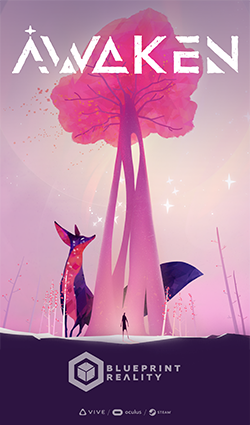 You Are An Architect of Light
You are a new beginning. You must awaken the universe, for it has too long been enshrouded in darkness. You must use your powers to guide the light. As you harness the energy, you will awaken the Guardians. Together you can push back the darkness and once again bathe the universe in light. And then life.
Platforms: HTC Vive and Oculus Rift
Tracked: Headset, two hand controls
Launch: Early Access, Q1, 2017
Beautiful and awe-inspiring environments across 5 Worlds, and over 100 levels to solve.
Engaging kinetic puzzle gameplay with tangible two-hand object manipulation.
Create and share your own puzzles with an online community of Architects, working to push back the darkness
Dynamic music soundscapes created by award-winning composer Jeff van Dyck.
Epic story set in a surreal, fantastical universe.
AVAILABLE NOW ON STEAM EARLY ACCESS!
Media
Videos
Screenshots
Concept Art